New Website for RS Hydro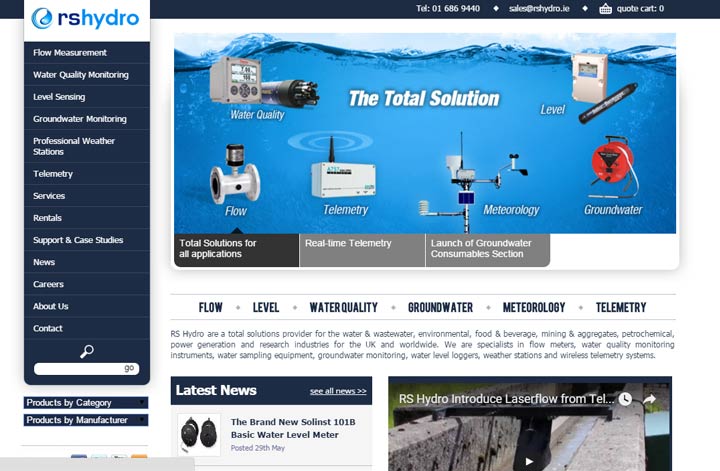 RS Hydro have released a new website with a new layout, new products, improved navigation, more articles and case studies. The release of our new website is to realise our unrivaled capability for total solutions in flow, level, water quality, groundwater and meteorology based applications.
Thank you for visiting our newly designed website. We are both proud and excited about the new layout, improved navigation and new articles and case studies. As our company has grown so have our opportunities and services. In 2012, RS Hydro is now respected as the leading 'Total Solutions' provider in the UK working in every business sector in the UK/Ireland. Not only has our product range expanded but also our service offering. In the last 12 months, we have worked on unique projects both home and abroad, some of which are regarded as a world first. In-order for us to portray our true capability, we have released a new website providing more information about our services but also to help our clients, with more case studies demonstrating new ideas and approaches to problems both new and old. Like so many applications, there are many ways to 'crack a nut,' which is why RS Hydro have excelled. Our industry is not always about taking the most obvious route or most obvious solution. By using extensive experience and applied intelligence, RS Hydro can offer better solutions than our competitors. As part of this website we provide you more information about options and accessories to achieve your project aims.  We have also fully integrated our website for  social media allowing you to  view our website wherever you are.  Our new website is also the culmination of listening to feedback from our clients, providing an easy-to-navigate website giving them information and tips as quickly as possible.
Please feel free to explore our website, our products and case studies. We would love to hear what you think and welcome constructive feedback. Please email us here
8th Oct 2012